Christmas TV specials have been a part of everyone's lives since television was a thing. Every year, my family would tune into, pop in a VHS, or play a DVD for some of our yearly holiday shows. From Gotham City to Jellystone Park to Bear Town to where it all began in Bethlehem. Here are my Top 10 Favorite Animated Christmas TV Specials:
10. Yogi Bear's All-Star Comedy Christmas Caper (1982)
When the Hanna-Barbera gang such as Quick Draw McGraw, Huckleberry Hound, Snagglepuss, and more come to Jellystone Park to visit Yogi and Boo-Boo, they end up having to save Christmas before Yogi goes into hibernation.
09. The Berenstain Bears' Christmas Tree (1979)
Mama, Papa, Sister, and Brother Bear go on a quest through Bear Country in order to find the perfect Christmas tree for their family dinner.
08. Rudolph the Red-Nosed Reindeer (1964)
Based on the song by Johnny Marks, this stop-motion adventure tells the story of a reindeer born with a highly unusual nose.
07. Frosty the Snowman (1979)
After Frosty the Snowman comes to life with the help of a magic hat, a young boy helps him dodge a greedy magician so they can make it to the North Pole.
06. The Little Drummer Boy (1968)
Aaron is an orphaned young boy who plays his drums for his animal friends while traveling with an entertainment troupe. However, when he hears the Savior of the World is arriving from the Magi, he decides to go with them to see this King.
05. Superbook: The First Christmas (1981)
Anime company Tatsunoko Productions produced a kids' Christian series that aired on TBN. It follows two siblings and their robot friend as they travel back in time to witness stories from the Bible, including the Nativity.
04. VeggieTales Christmas Spectacular (1998)
Bob the Tomato and Larry the Cucumber are trying to do a Christmas special for PAX, who threatens to go to Bonanza if the Veggies can't find the film reel to 'The Toy That Saved Christmas.' With a VeggieTales double feature, you cannot go wrong.
03. Christmas With The Joker (1992)
The Joker takes over the airwaves of Gotham City interrupting Dick Grayson's attempt to watch 'It's A Wonderful Life.' As such Batman and Robin have to go and stop him before Christmas is ruined.
02. A Charlie Brown Christmas (1965)
Charlie Brown is feeling low on Christmas, so Lucy encourages him to become the director of the school's Christmas play. He finds Snoopy, Linus, Lucy, and the others are not exactly embracing the holiday.
01. How the Grinch Stole Christmas! (1966)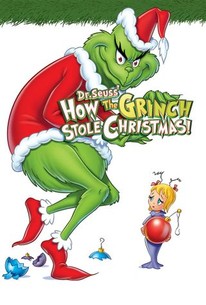 The legendary Boris Karloff narrates and voices the Grinch, who hates how the whos down in Whoville get ready for Christmas. He sets out for the ultimate theft, but he is in for a surprise.
What do you think? Let me know in the comments below. Tell me if there is a comic book, movie, or novel you would like me to review. While you are at it, check out my StudioJake episode where I give a retrospective on 'A Nightmare Before Christmas.' Don't forget to like, share, and subscribe for more posts like this one.
You can find me everywhere on social media! Facebook: Author Jacob Airey | Instagram: realjacobairey | Twitter: @realJacobAirey | MeWe: Link | YouTube: StudioJake | Rumble: StudioJake Media