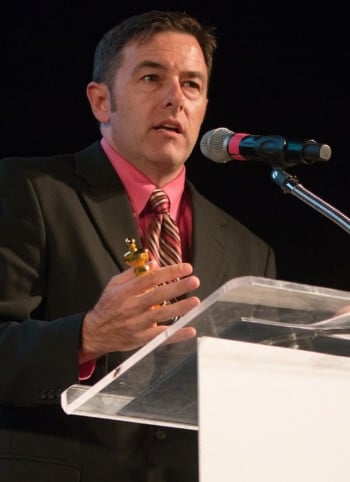 You might know Christian Toto from a variety of sources. He is one of the few sane movie critics, a bold voice calling out political correctness in entertainment, and as the editor of the movie commentary website Hollywood in Toto. Now he is upping the ante with the announcement that he is publishing a book.
He posted on Twitter:
'Virtue Bombs: How Hollywood Got Woke and Lost Its Soul' is his upcoming nonfiction book with a forward from novelist Andrew Klavan.
"Hollywood went woke and got creatively broke," its Amazon description says. "Hollywood's Dream Factory is now a nightmare of woke restrictions, Identity Politics run amok, and freedom-snuffing rules and regulations. The Oscars are unwatchable, as are many films and television shows thanks to the woke revolution. 'Virtue Bombs' breaks down where Hollywood went so wrong, illustrates the slow-motion disaster infiltrating the industry, and offers a glimmer of hope for a woke-free tomorrow. Award-winning film critic Christian Toto has all the receipts, showcasing Hollywood's virtue-signaling follies and how it could get much, much worse before it gets better."
The book is available for pre-order right now on Amazon and will be published through Bombardier Books on January 18, 2022.
Besides the good work Christian Toto does on his own website, you can find his commentary on RealClearInvestigations, The Hill, and Just The News. He also belongs to the Critics Choice Association.
What do you think? Let me know in the comments below. Tell me if there is a comic book, movie, or novel you would like me to review. While you are at it, check out the article: Why I'm Reprioritizing My Comic Book Reviews. Don't forget to like, share, and subscribe for more posts like this one.
Look for me on social media! Facebook: Author Jacob Airey | Instagram: realjacobairey | Twitter: @realJacobAirey | MeWe: Link | YouTube: StudioJake | Minds: Link | Rumble: StudioJake Media | Gettr: Click Here