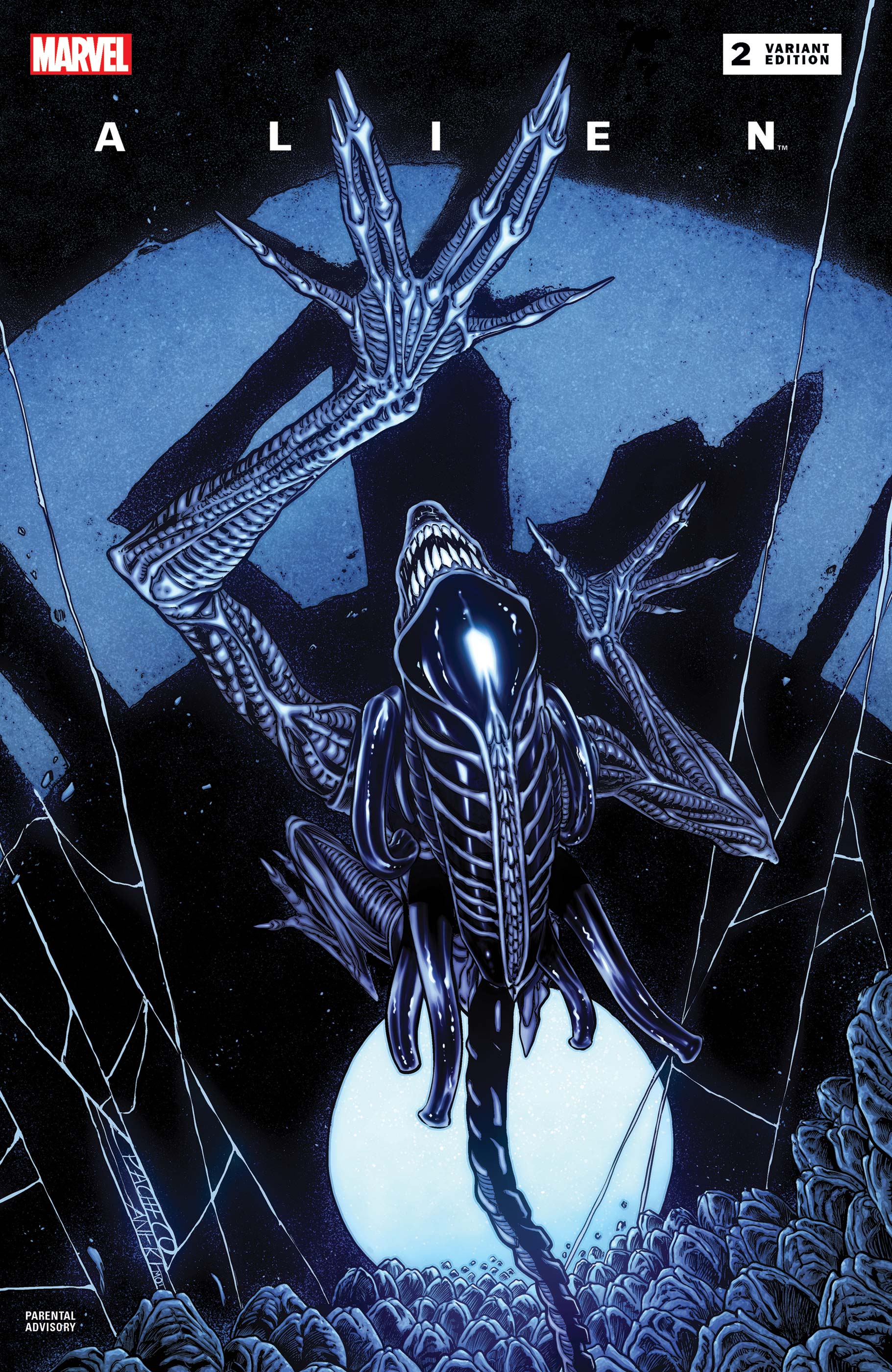 'Alien' is a new series released through Marvel Comic based on the sci-fi horror films. The comics are written by Philip Kennedy-Johnson with artwork by Salvador Larroca. It has officially entered its second issue.
Gabriel Cruz soon learns that his son stole his ID card to sneak onboard the space station Epsilon with a bunch of radicals who plan on sabotaging the station in a protest against the Weyland-Yutani Corporation. A government official offers Cruz immunity if he goes to the station to steal the "alpha." If he does this, Cruz and his son are free to go. Armed with only two subordinates for back-up, Cruz boards Epsilon, unsure of what awaits him and his small team.
I honestly did not know what to expect after issue one, but I have to say, this Alien series is kind of a letdown. It is wasting way too much time on exposition and not enough time on space soldiers shooting aliens. Now the artwork is fantastic, very impressive, but the story just bogs itself down. The first issue provided enough fan service to keep me interested, but this next issue just launched into a bunch of boring backstories that were unnecessary.
Not to sound too negative, because perhaps the action will pick up afterwards, but it needs to happen soon if Disney wants to convince that the xenomorphs are in good hands.
What do you think? Let me know in the comments below. Tell me if there is a comic book, movie, or novel you would like me to review. While you are at it, check out my reviews of Batman/Catwoman issue 4 and BRZRKR issue 1. Don't forget to like, share, and subscribe for more posts like this one.
You can find me everywhere on social media! Facebook: Author Jacob Airey | Instagram: realjacobairey | Twitter: @realJacobAirey | MeWe: Link | YouTube: StudioJake | Minds: Link | Rumble: StudioJake Media