Bill Finger and Bob Kane gave Batman a nemesis that would not only challenge him, but also pull at his heartstrings. Selina Kyle, known as the Catwoman, has been an enemy, a girlfriend, a flirt, and even a partner to the Dark Knight during his career in Gotham City. One thing is for sure, DC Comics always makes sure she catches your eye. Here are my Top 10 Catwoman Costumes:
10. Catbird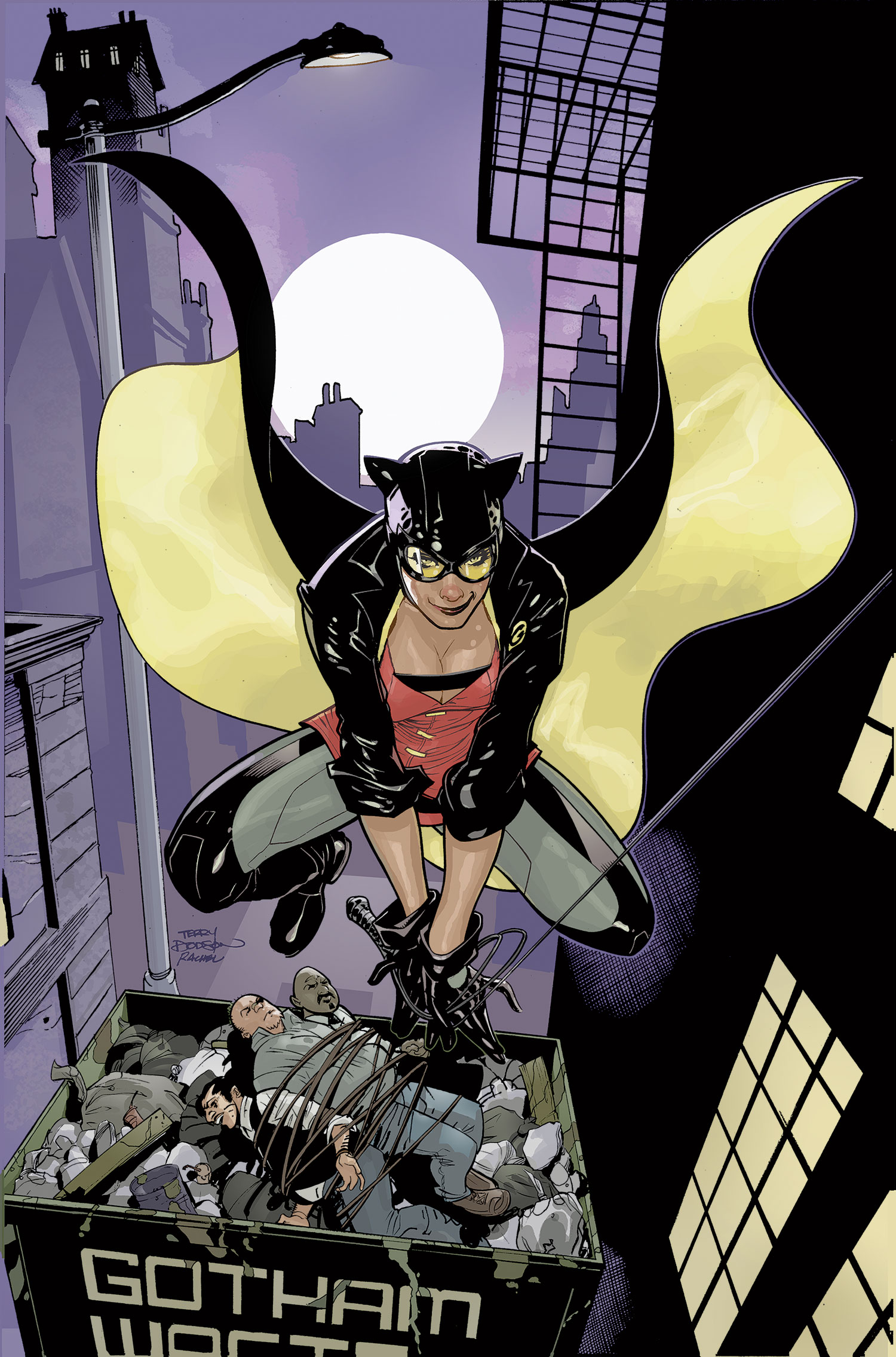 In a reality created by Scarecrow, Selina is Batman's crimefighting partner who becomes worried when he begins to doubt the perfect place Gotham City has become. She loves her life in this Gothtopia and is angered with Bruce when he thinks something is off.
09. Early Days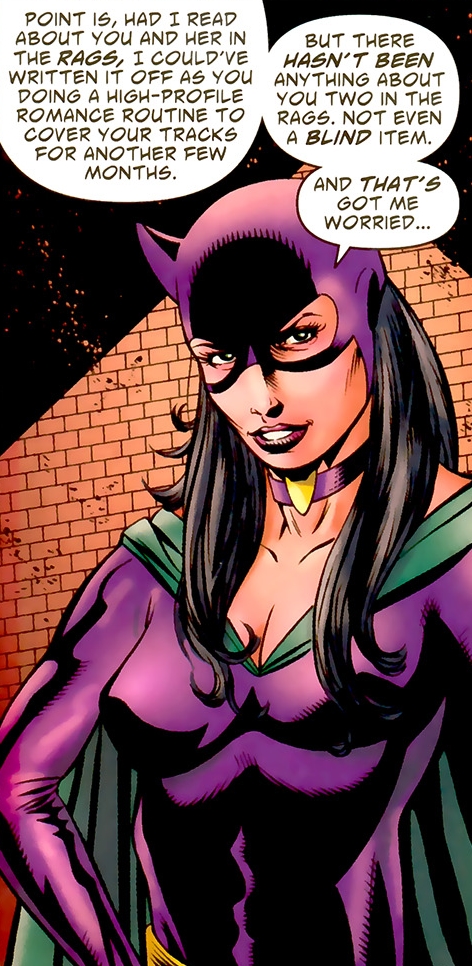 In the post-Crisis universe, Catwoman would wear her hair out and sport a cape with the purple spandex.
08. Year One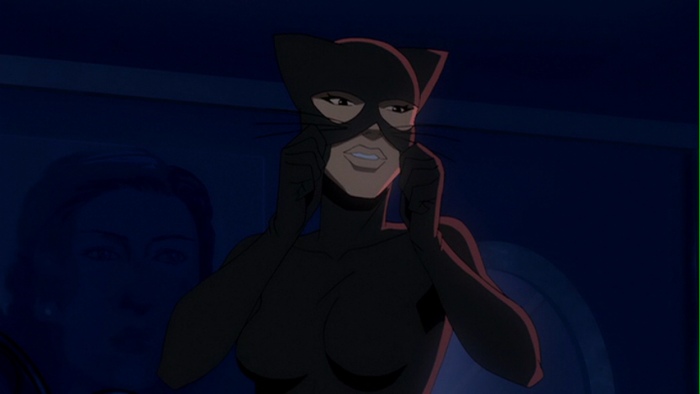 After witnessing Batman take down a group of thugs, Selina Kyle dons her costume as Catwoman in an attempt to steal items from criminal Carmine Falcone's mansion.
07. Catwoman '66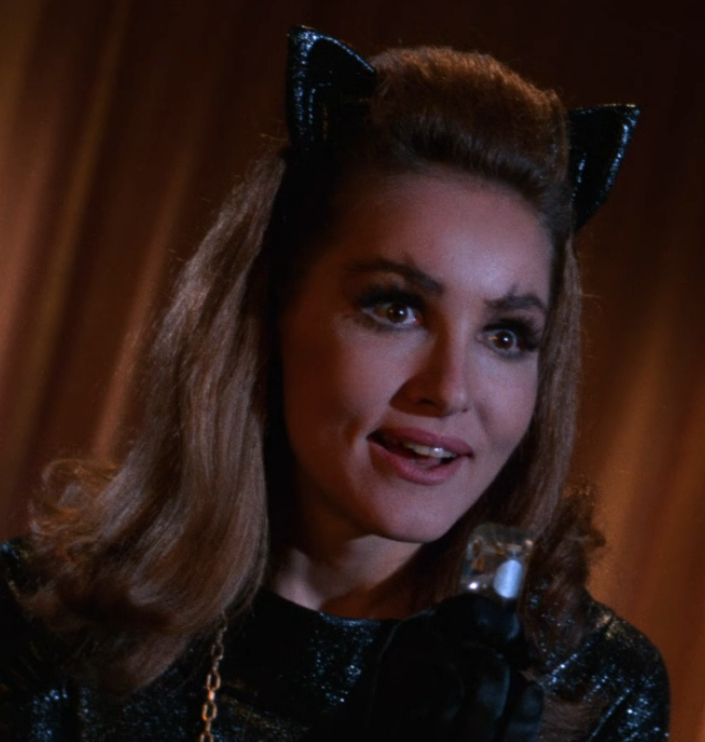 Played by Julie Newmar, this version of the character who constantly tested Batman's resolve as she stole Gotham City blind with her many schemes. Different characters would take the mantle throughout the show starring Adam West, but Newmar's version is the one fans remember the most.
06. Telltale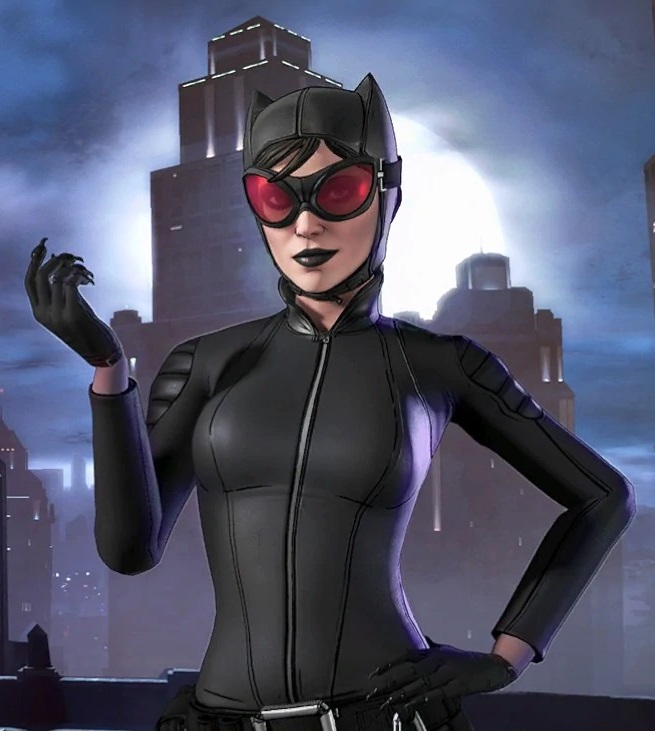 Batman and Catwoman discover each other's identities after an encounter. In the Telltale videogame series, she is dating Harvey Dent but falls for Bruce Wayne. This is one of the catalysts to Dent's transformation into Two-Face.
05. BurtonVerse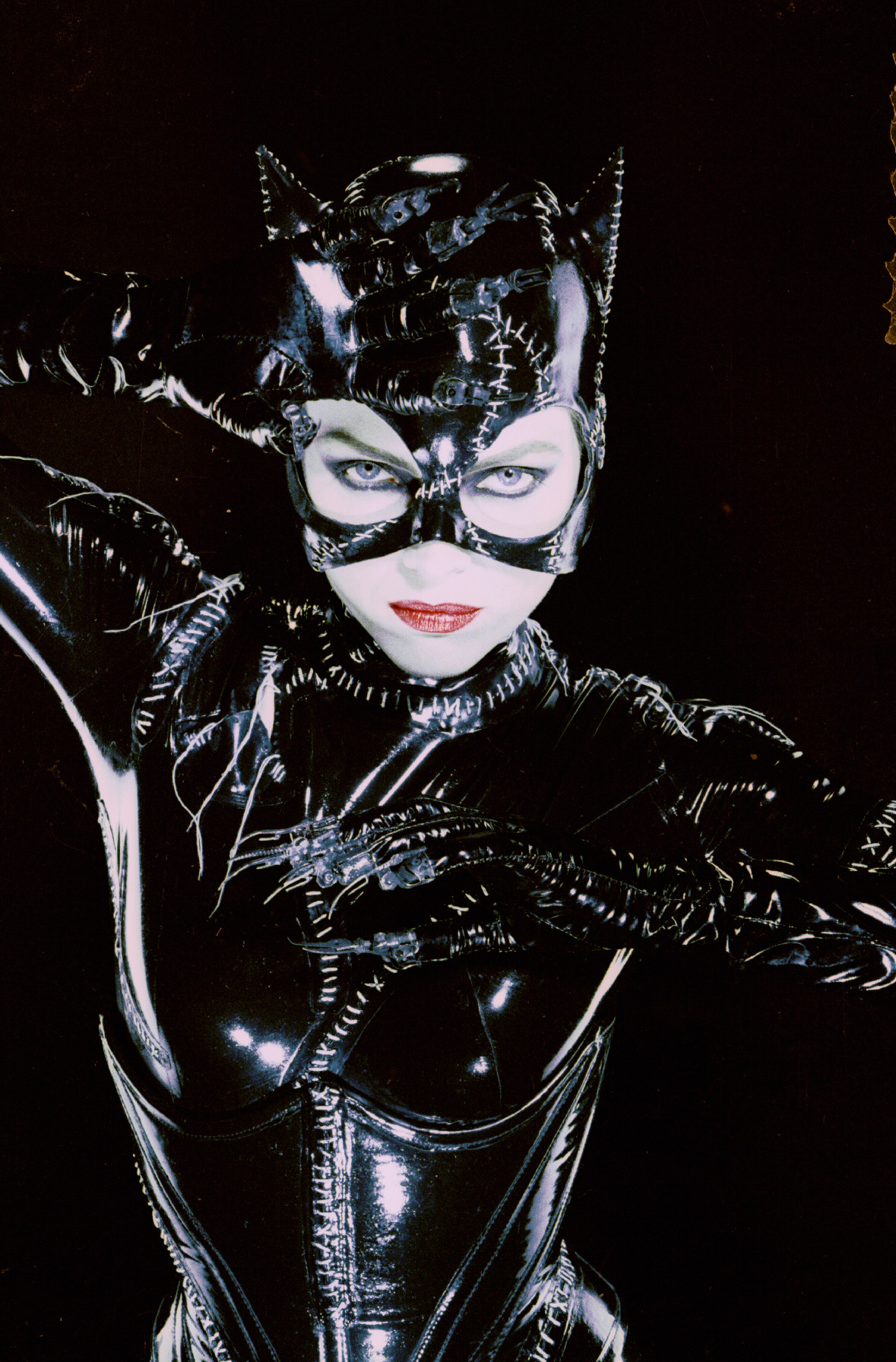 Michelle Pfeiffer portrays Selina Kyle as a mousy secretary who becomes a sociopathic thief and rabble-rouser after her boss tries to murder her. She and Batman end up working together to stop the Penguin.
04. Dark Prince Charming
This Catwoman is in love with Bruce Wayne and is shocked to find Batman stealing a diamond. What she does not know is the Joker kidnapped a girl thought to be his daughter and will surrender her if Batman gives him the diamond.
03. DCAU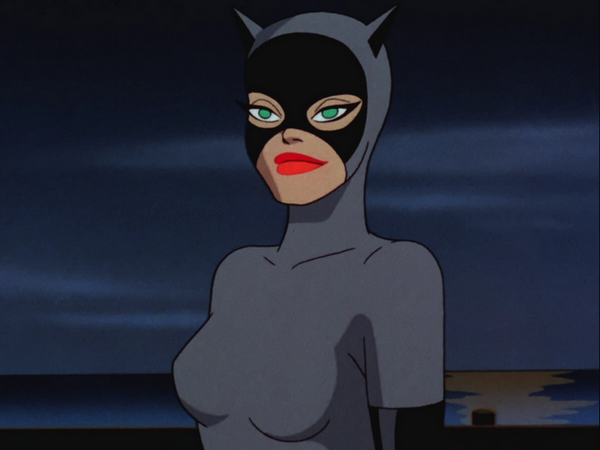 Adrienne Barbeau voices Catwoman in Batman: TAS. Though she does have feelings for Batman, she loves the thrill of her life to give it up. The two would often clash as she becomes a bigger player in Gotham.
02. Arkham Knights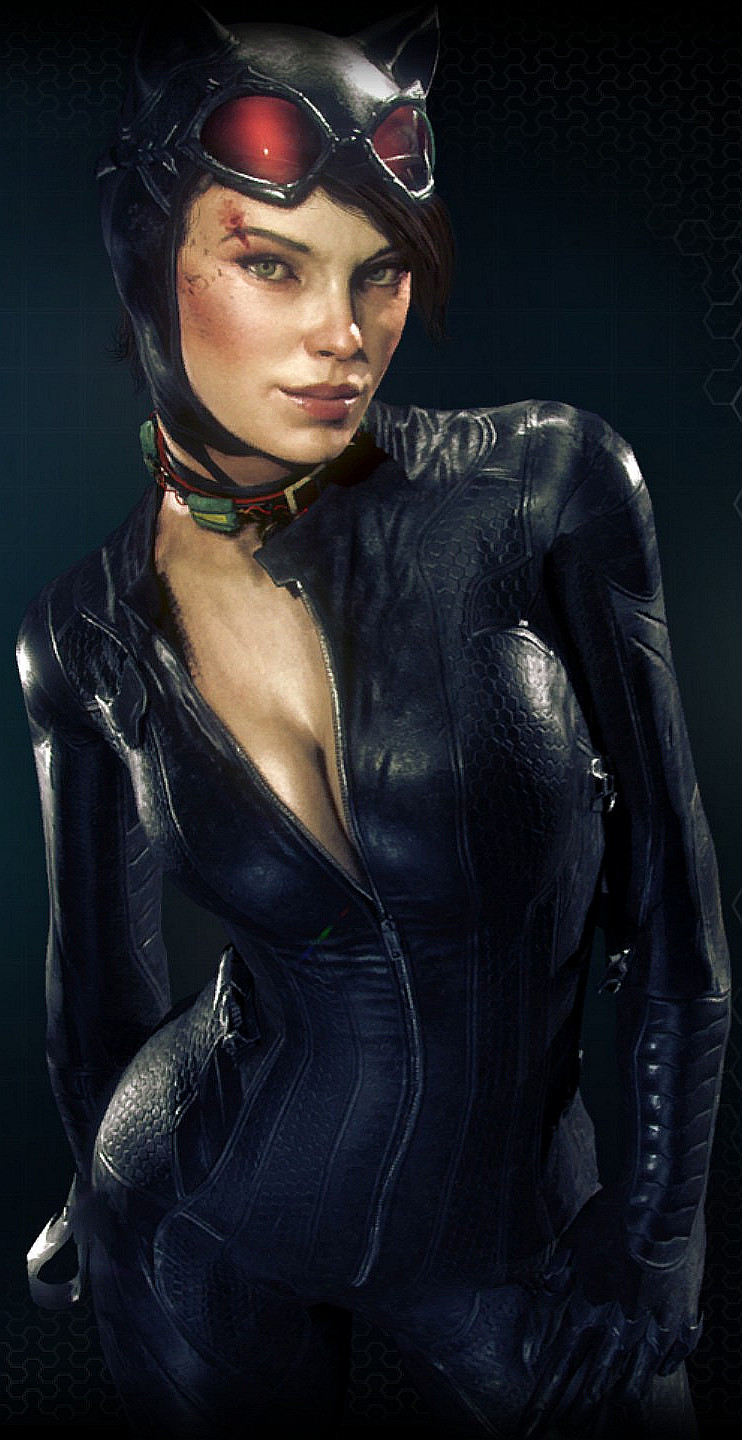 After being kidnapped and forced to wear a bomb collar by the Riddler in Arkham Knights, she has to work with Batman to solve his puzzles in order to have the collar removed. She would be with Batman and bid him a final farewell just before he engages the Knightfall Protocol.
01. Sirens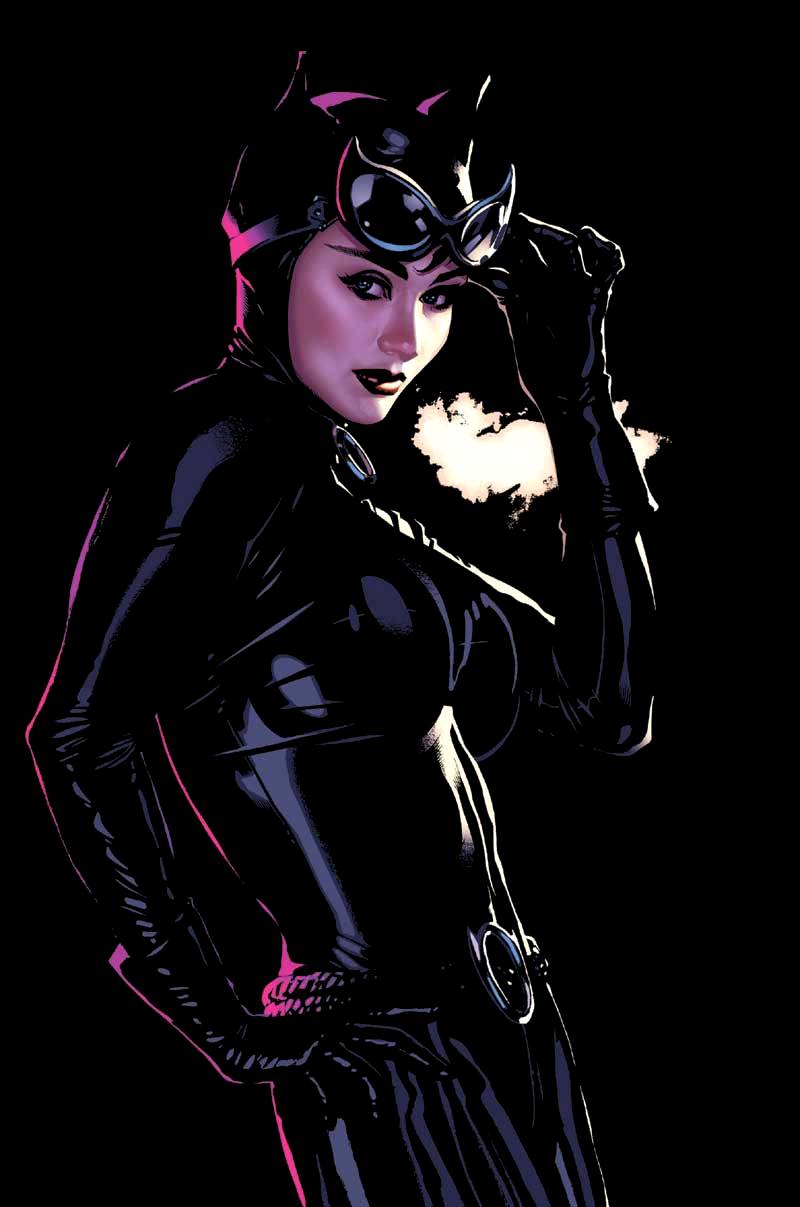 Though it would appear with different color variants, this version from the Final Crisis would be seen in the New 52 and DC Rebirth. This is the one that is most closely associated with the characters and have various of it.
What do you think? Let me know in the comments below. Tell me if there is a comic book, movie, or novel you would like me to review. While you are at it, check out my Top 10 Tim Drake Costumes. Don't forget to like, share, and subscribe for more posts like this one.
Did you know my new fantasy novel "The Seven Royals: All Good Things" is now available on Barnes and Noble and Amazon? You can get your e-book copy at BookLocker.
You can find me everywhere on social media! Facebook: Author Jacob Airey | Instagram: realjacobairey| Twitter: @realJacobAirey | Parler: RealJacobAirey | YouTube: StudioJake