A lot of dynamite actors have portrayed the Joker on both the big screen and television. Some have shown him to be a sadistic gangster, a terrifying sadist, a psychopathic killer, or some combination of everything as he terrorizes Gotham City and battles Batman. Here is my list of Top 10 Best Joker Performances: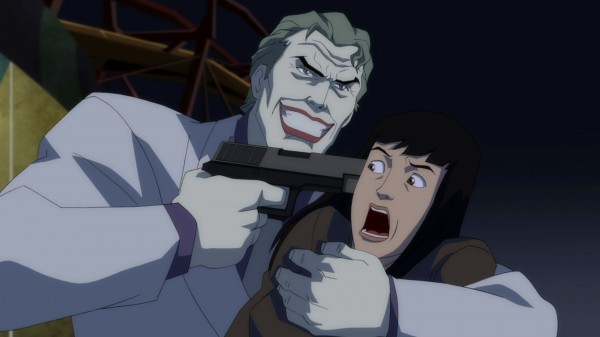 10. Michael Emerson- In the animated adaption of Frank Miller's The Dark Knight Returns, Emerson portrays a Joker who not only wants to murder but has a very unhealthy obsession with Batman which ultimately leads to a final battle in the Tunnel of Love at the Gotham State Fair.
09. Jeff Bergman- He took over for Cesar Romero for the animated follow-up to the 60s Batman series Batman: Return of the Caped Crusaders and its sequel which also had Adam West and Burt Ward returning as Batman and Robin, respectively. His voice had a retro feel to it and was entertaining.
08. Cesar Romero- No list is complete without one of the main villains of the Batman '66 series that starred Romero as the Clown Prince of Crime and Adam West as Batman. He portrayed the Joker as a violent, deranged prankster who "a hypnotist in his youth."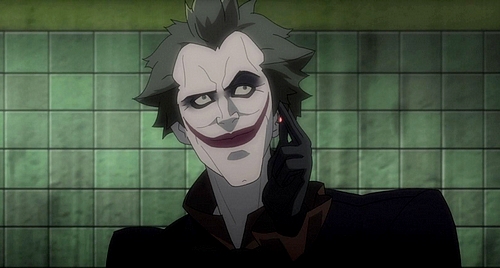 07. Troy Baker – He made his debut as the Joker in Batman: Arkham Origins, its spin-off film, and would go on to voice him in the kids' film series Batman Unlimited. It is worth noting, Baker did a terrific job as a mutated clown in Batman VS. Teenage Mutant Ninja Turtles.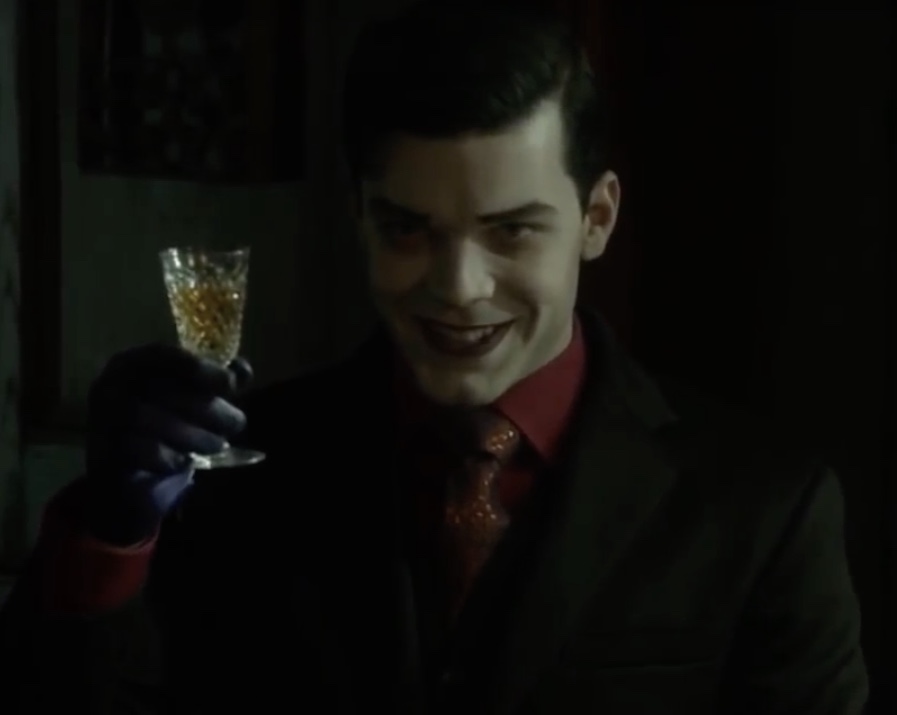 06. Cameron Monaghan- He played two versions a "proto-Joker" in the FOX series Gotham. First, there was Jerome Valeska, a psychopathic killer who would stop at nothing to bring terror to the people of Gotham. Twin brother Jeremiah would take the reigns in the fourth season as a cold, calculating Joker with grandiose plans of conquering the city. It was Jeremiah who ultimately take the fall into the Ace Chemicals vat of acid.
05. John DiMaggio- He is a terrifying version of the Clown Prince of Crime in Batman: Under The Red Hood. It retells the story of the death and rebirth of Jason Todd, with the Joker's sadism and criminal genius on full display.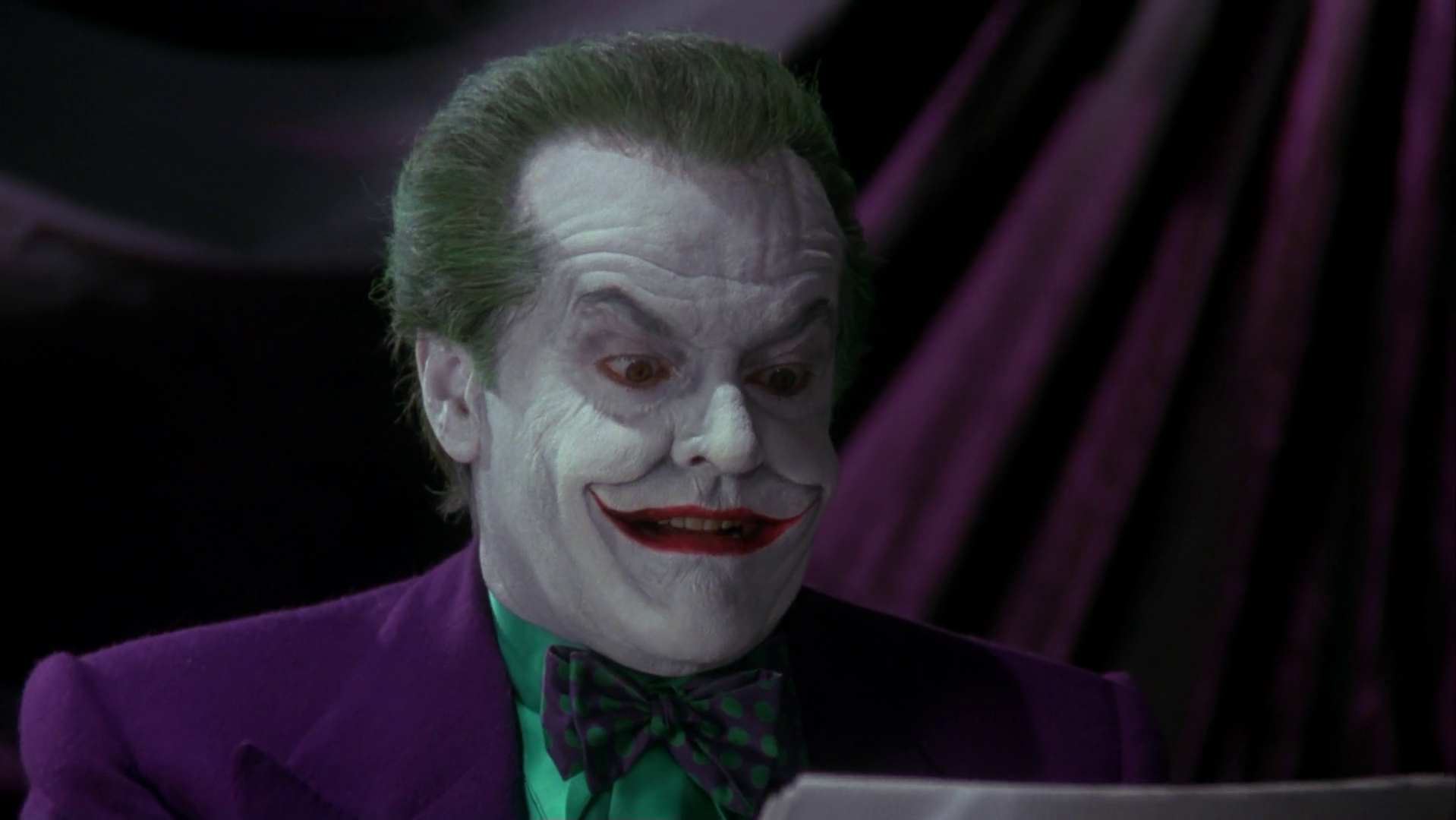 04. Jack Nicholson- Appearing in 1989's Batman, Joker was a hitman called Jack Napier who was betrayed by his boss and falls in a vat of acid after fighting Batman. After a surgery gone wrong, his face his forced into a permanent grin. It is revealed that his connection to Bruce Wayne is more personal than usually portrayed.
03. Joaquin Phoenix- Instead of showing the Joker's impact on the city, his portrayal showed Gotham's impact on him in Joker. It was a dark descent into madness that Phoenix brings to life in an incredible way.
02. Heath Ledger– His charming, sinister, and frightening portrayal appeared as more of a virus that infects Gotham City with his maddening takeover of the established order, confounding the Dark Knight. He is truly the finest actor to portray the Joker on the big screen, winning Best Supporting Actor at the 2009 Oscars posthumously.
01. Mark Hamill- Come on, what were you expecting? Hamill may be most known for Luke Skywalker, but his performance as the Joker in Batman: The Animated Series and the Arkham videogames has been iconic in the role of the Ace of Knaves.
What do you think? Let me know in the comments below. Tell me if there is a comic book, movie, or novel you would like me to review. While you are at it, check out my Top 10 Favorite Joker Quotes and my Top 10 Graphic Novels To Learn About The Joker. Don't forget to like, share, and subscribe for more posts like this one.
Did you know my new fantasy novel "The Seven Royals: All Good Things" is now available on Barnes and Noble and Amazon? You can get your e-book copy at BookLocker.
You can find me on everywhere on social media! Facebook: Author Jacob Airey | Instagram: realjacobairey| Twitter: @realJacobAirey | YouTube: StudioJake