The anime film Dragon Ball Super: Broly is fast approaching into theaters. You will see Goku and Vegeta square off against the legendary super Saiyan warrior known as Broly. All of these characters have super sweet moves in battle. In celebration as the premier, here are Top 5 Favorite Saiyan Moves In Dragon Ball Z (besides the basic Super Saiyan form of course):
Galick Gun– Vegeta delivers a powerful blow against his enemies with this fast-moving energy blast that even challenged Goku's Kaio-ken.
Kaio-Ken– Speaking of which, Goku was taught this enhancing move by King Kai. Originally, he could only use it for a few minutes, but he soon learned not only to use prolonged but in Dragon Ball Super, used it to power up with Super Saiyan Blue.
Explosive Madan– Gohan was taught the Masenko move by Piccolo. Similar to the Kamehameha, it is an energy burst that was so powerful, it almost took out Nappa. The Madan is a shorter burst, shotgun-style version of the Masenko that took out several members of Frieza's soldiers during Dragon Ball Z: Resurrection F.
Super Saiyan Third Grade– Future Trunks has this bulked-up form that even gives him a boost. This one is different from the other basic Super Saiyan forms in that it is unique to Future Trunks and enhances his abilities, rivaling even Vegeta's power.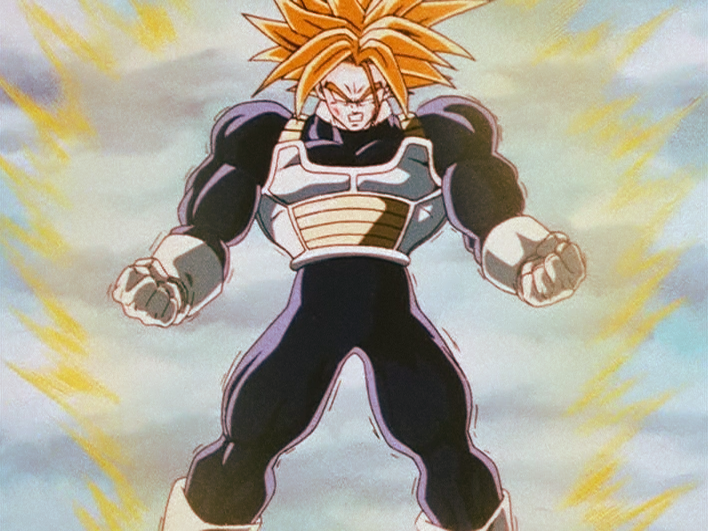 Fusion– Goten and young Trunks do a silly dance and then merge into Gotenks. He's a hot-headed, yet powerful punk that almost defeated Maijun Buu. He is also known as "The Hero of Justice" or "Grim Reaper of Justice."
What do you think? Let me know in the comments below. Tell me if there is a comic book, movie, or novel you would like me to review. While you are at it, my movie review of Fairy Tale The Movie: The Phoenix Priestess is up and check out my reaction to the Spider-Man: Far From Home trailer. Don't forget to like, share, and subscribe for more posts like this one.
By the way, did you miss my book announcement? Check it out.
You can find me everywhere on social media! Facebook: Author Jacob Airey | Instagram: realjacobairey| Twitter: @realJacobAirey | Parler: RealJacobAirey | YouTube: StudioJake